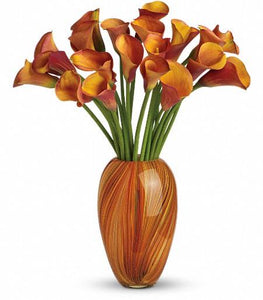 Stunning in its simplicity, this gorgeous - unforgettable showcase for 20 orange calla lilies. It's a serious gift for someone who's a serious part of your life.
Vase may vary depending upon availability.
Standard: 20 Callas
Deluxe: 25 Callas
Premium: 30 Callas
*When delivered outside Manhattan number of Callas may vary due to local pricing differences.