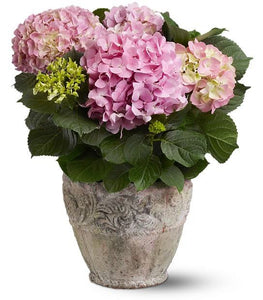 Hydrangea bush - puffy, pink and planted in a rustic and romantic garden urn - will look gorgeous indoors, or placed out on a patio or balcony. It's a long-lasting display that will be enjoyed for a long time.
Container may vary depending upon availability.)
Available Only March thru June.