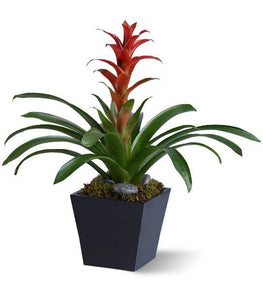 A potted bromeliad is a wonderfully ornamental plant that's related to the pineapple, and has a bright, exotic bloom at the top. Easy to care for and requiring little attention, this house plant makes an excellent all-purpose gift, and will add a touch of color to any room.
Container may vary depending upon availability.
Please call for availability.